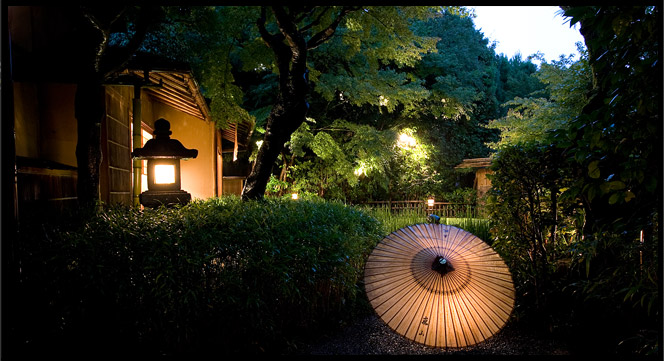 Why not enjoy our great food and service in the great scenery of Arashiyama?
Teiichi Yuki, the founder of Kitcho, had the belief that "with your ingenuity, you can cook everything in the natural environment."

The freshest seasonal food in an ethereal, elegant atmosphere....
Our staff members are all committed to offering our services attuned to the season and age based on our aesthetics of great hospitality.

Indulge yourself in our excellent food in the exquisite scenery of Arashiyama, and enjoy river cruising, tea ceremony and wine tasting together with Maiko, beautiful kimono-clad entertainers.

We celebrated the 50th anniversary of Kyoto Kitcho in 1998 and the 80th anniversary the Kitcho Group in 2010. We are committed to striving to offer better service with a sense of gratitude for our customers. Your continued support, patronage and guidance are greatly appreciated.